Sesame Place Hotel | Sheraton Bucks County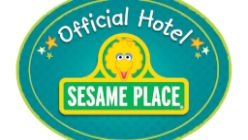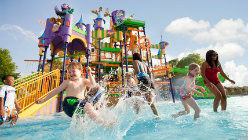 Sesame Place
As the closest full service hotel near Sesame Place®, we offer the ideal location for a fun family getaway. Enjoy a fall vacation or head into town for special park events throughout the year at our family friendly hotel with great rates and a Sesame Place Shuttle to and from the park. Hang out with Big Bird, Oscar and Elmo, and return to our hotel to take advantage of our indoor swimming pool and whirlpool, full service fitness center and delicious dining options.
Enjoy a day at Sesame Place and experience Sesame Street come to life. Whirling rides, water slides, exciting shows and characters like Elmo and Cookie Monster truly bring the show into reality when you visit the park. At various times throughout the day Sesame Street stops for parades with larger-than-life floats and songs about friendship, letters, and numbers. Stay until night to see the Sesame parade light up the sky. Sesame Place is perfect for kids who want to celebrate being kids and adults who want to feel like a kid again. For more information, call 1-866-GO-4-ELMO or visit sesameplace.com.
Family Breakfast Package
Celebrate with a family getaway to Langhorne. Take advantage of our convenient location, across the street from Sesame Place and just a 2 minute ride from the Oxford Valley Mall. Book today and enjoy:
Roundtrip shuttle transportation to Sesame Place

Daily breakfast for two adults and two children (12 and under)
Complimentary Internet access
Rates from $166
Explore more offers for your visit
Interested in all inclusive ticket packages? Visit our listing on sesameplace.com to learn more about how you can build your own ticket package today.