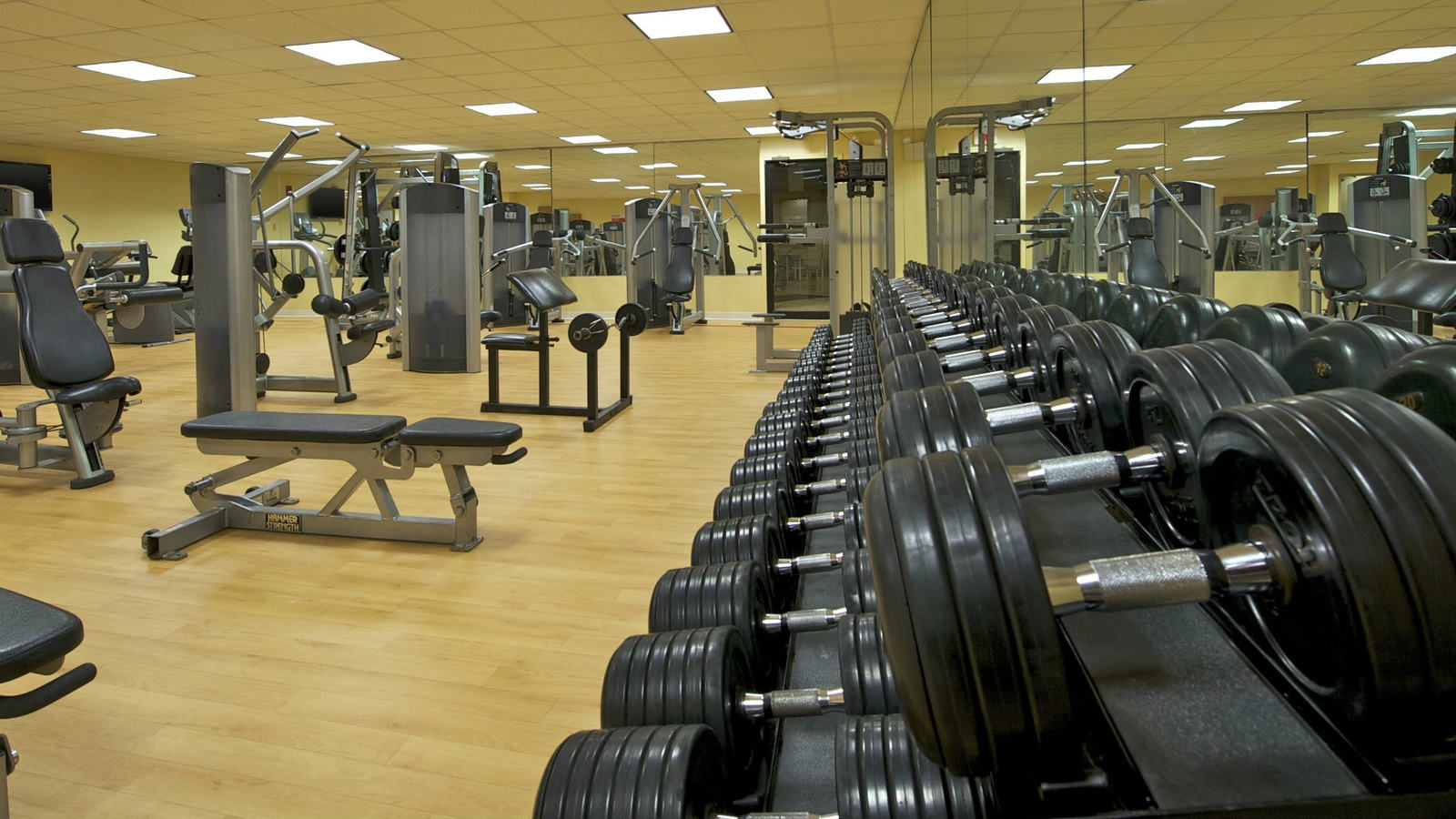 Fitness and travel go hand in hand. To help you perform at your best and gain the energy you need while on the road, Sheraton Bucks County Hotel provides you access to ideal fitness equipment in our 24/7 Langhorne gym.
Health Club Facilities & Amenities
Full range of cardiovascular equipment including treadmills, bikes, elliptical cross trainers, and stair climber.
Life Fitness Equipment, smith machine, cross cable system, dumbbells ranging from 1 to 100 pounds, flat benches, incline benches, preacher curl, and decline benches.
Men's and ladies locker rooms with showers, soap, shampoo, and towels.
Pool Facilities & Amenities
Enjoy exercising in our indoor heated pool.
Pool depth ranges from 3 feet to 5 feet with three entrances.
Whirlpool depth is 3 feet . Adults only.
An outside deck is also available for relaxation in the summer months.
POOL HOURS OF OPERATION
8am to 10pm daily