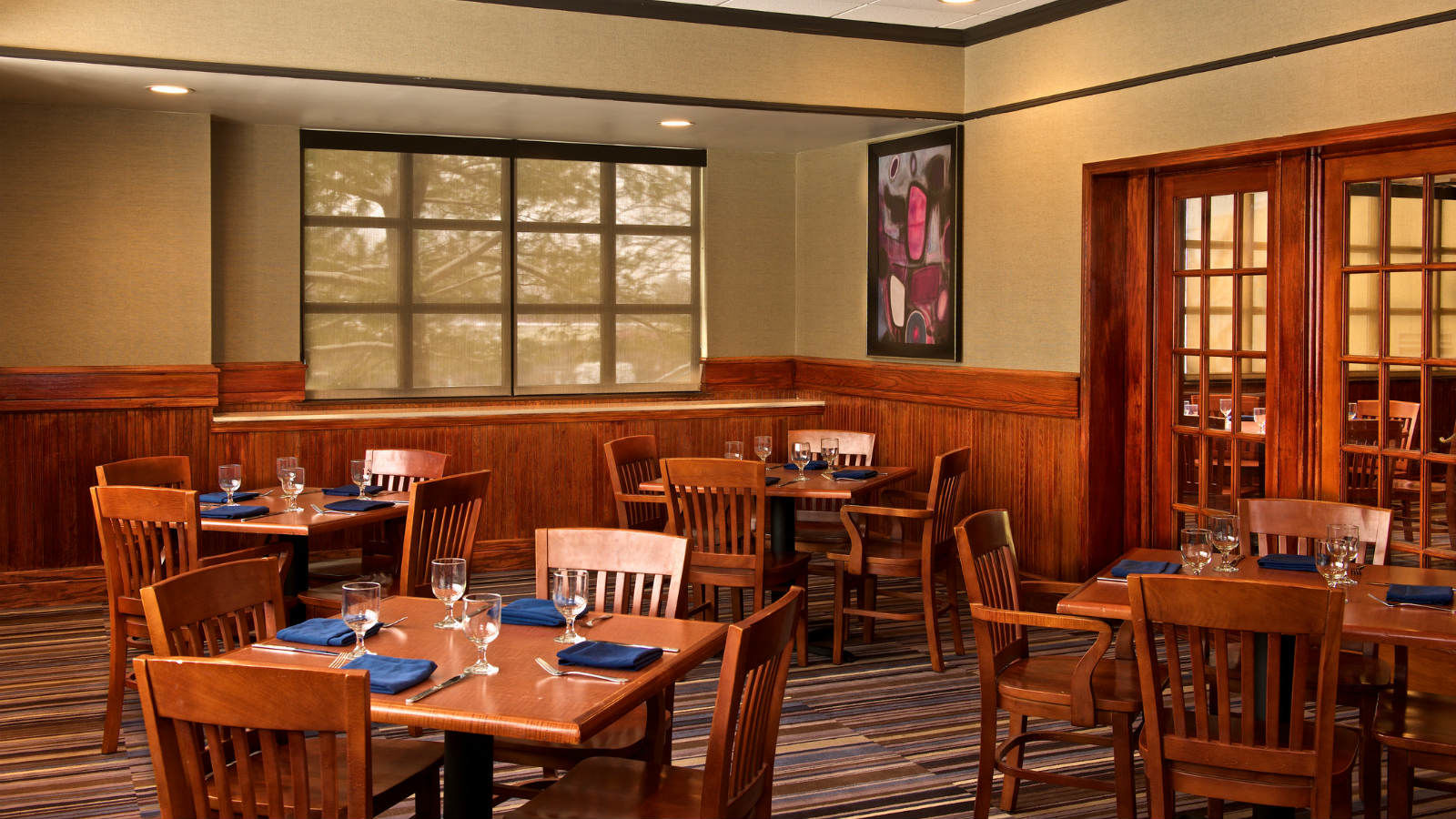 Experience Sheraton Bucks County's restaurants, featuring our University Grille and Lounge, or choose to enjoy your meal in your room. Our full-service hotel provides several delicious dining options.

University Grill
Hours: 6:30 - 10 p.m. Monday through Friday; 7 a.m. - 10 p.m. Saturday and Sunday

Atmosphere: The University Grill offers a wide variety of choices to suit everyone's taste. We have a great wine list to accompany your meal and dessert menu to top it all off.
You can experience a comfort food menu, with fresh ingredients prepared by our extraordinary culinary team. Enjoy a rich selection of appetizers, sandwiches, salads and entrees that are bound to please every palate. Our carefully selected wine pairings allow you to make your meal extra special - no matter the occasion. Make sure to visit University Grille during your next stay at Sheraton Bucks County Hotel.
For reservations call : 215-547-4100

University Lounge
Hours: 4 - 10 p.m. Sunday through Thursday; 7 a.m. - 10 p.m. Friday and Saturday
Cuisine: Snacks
Atmosphere: University Lounge offers spirits and cuisine to satisfy all tastes.
In-Room Dining
Hours: 6:30 - 11 p.m. Monday through Friday; 7 a.m. - 11 p.m. Saturday and Sunday
Dine in the comfort of your hotel room as your meal is delivered right to your door. Just select from the menu, call us, and we'll bring it right up.